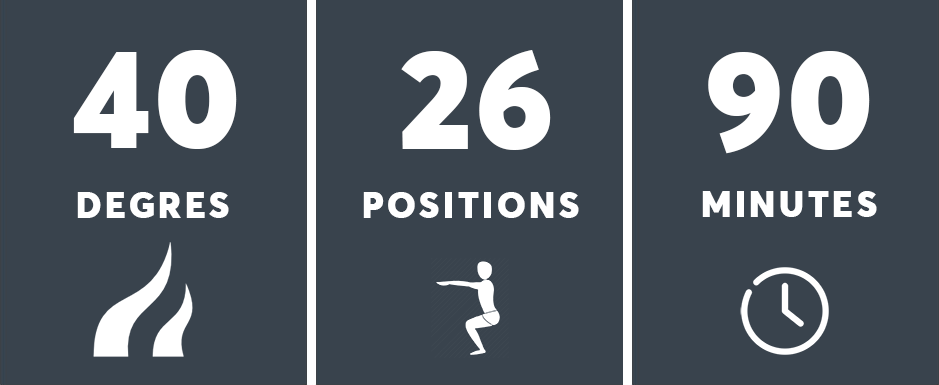 Bikram Yoga, the original hot yoga is a series of 26 postures (asanas) and two breathing exercises (pranayamas), done in a room heated to 40°C degrees for 90 minutes.
A regular practice of Bikram yoga also improves body posture and spine alignment. It relieves back pains and headaches; strengthens muscles; reduces symptoms of chronic diseases; gives better self confidence; improves body image; improves flexibility, balance and strength; gives a general feeling of wellness and peace.
Yoga Bikram Paris offers you two studios in central Paris, open everyday with a wide range of class times.
YOGA BIKRAM MARAIS
13 rue Simon Le Franc – 75004 Paris
Métro Rambuteau ou Hôtel de ville
YOGA BIKRAM GRANDS BOULEVARDS
17, rue du Faubourg Montmartre – 75009 Paris
Métro Grands Boulevards ou Cadet