The team
Created in 2002, Yoga Bikram Paris exclusively offers Bikram Method classes, a 90-minute series built on the principles of intensity, frequency, and precision.
We are an independently owned and operated small business with no franchise agreement with the founder of this method. For 18 years our team of well-trained, qualified teachers has been guiding our community of students through this practice with conviction and integrity. We look forward to seeing you on your mat!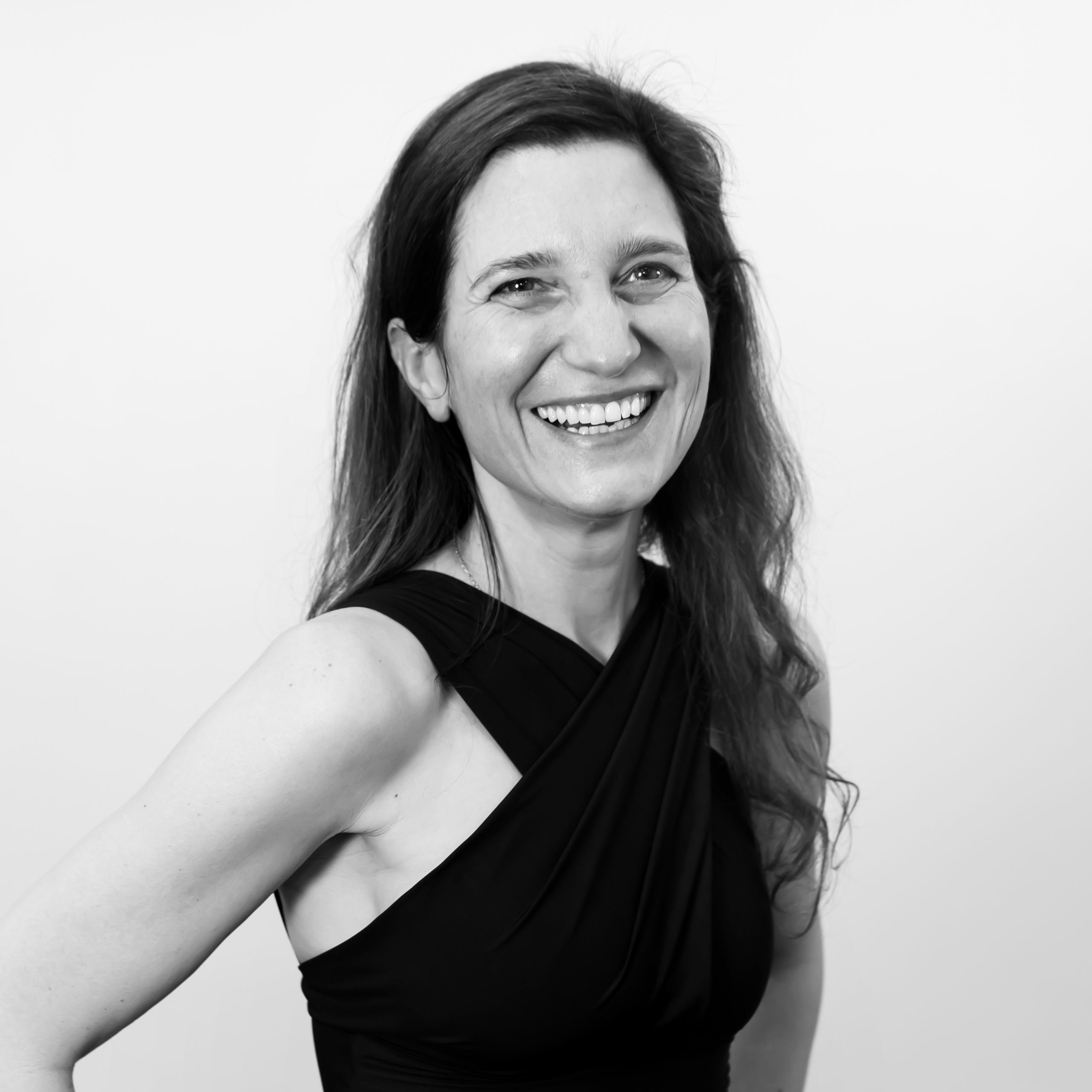 Marine
Marine discovered Bikram yoga in 1998 when she was living in the USA. She instantly fell in love with that practice and quickly decided to follow the Teacher Training in Los Angeles. She graduated in 2000 and she taught full time for two years across the United States and England in order to build a strong teaching experience. In 2002, she decided to move back to her country and co-founded France's first Bikram yoga studio. She is now director of Yoga Bikram Paris and teaches every week in both studios. She works closely with her team of Bikram yoga teachers in order to offer her students a skilled and high-quality teaching experience, in accordance to the series of the Bikram Yoga method.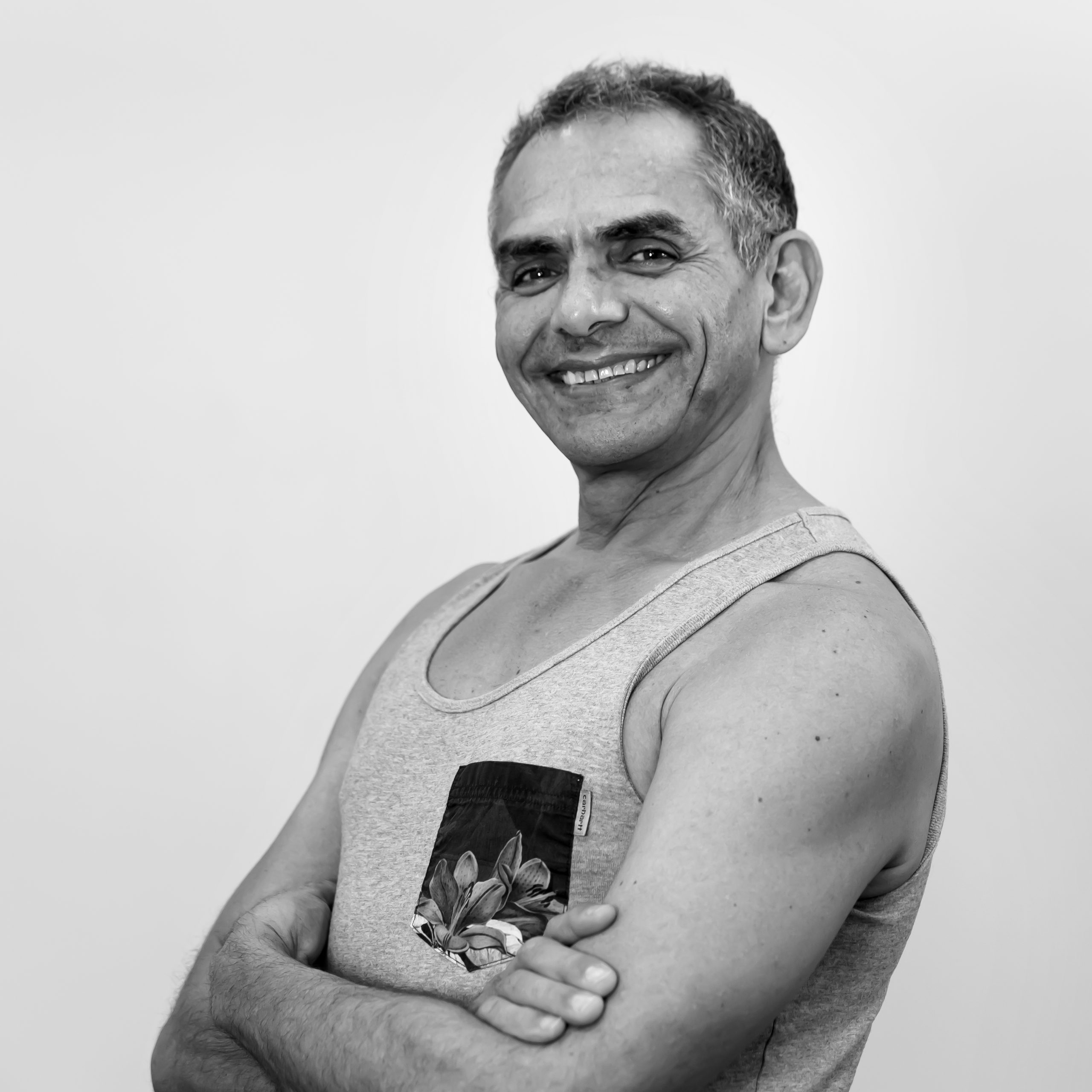 José Antonio
After an early career as a classical dancer in Mexico, José Antonio left for Europe, first Spain then France where he managed a restaurant for 15 years. He discovered Bikram yoga in 2013 at Yoga Bikram Paris and soon felt the physical and psychological benefits of the practice. The Teacher Training in Spring 2015 was an amazing experience for him. "Learning foreign languages opened doors to me; learning yoga, a universal language, opened up a borderless world. I am happy to be able to share this passion with others." He is now a teacher and a manager at Yoga Bikram Paris.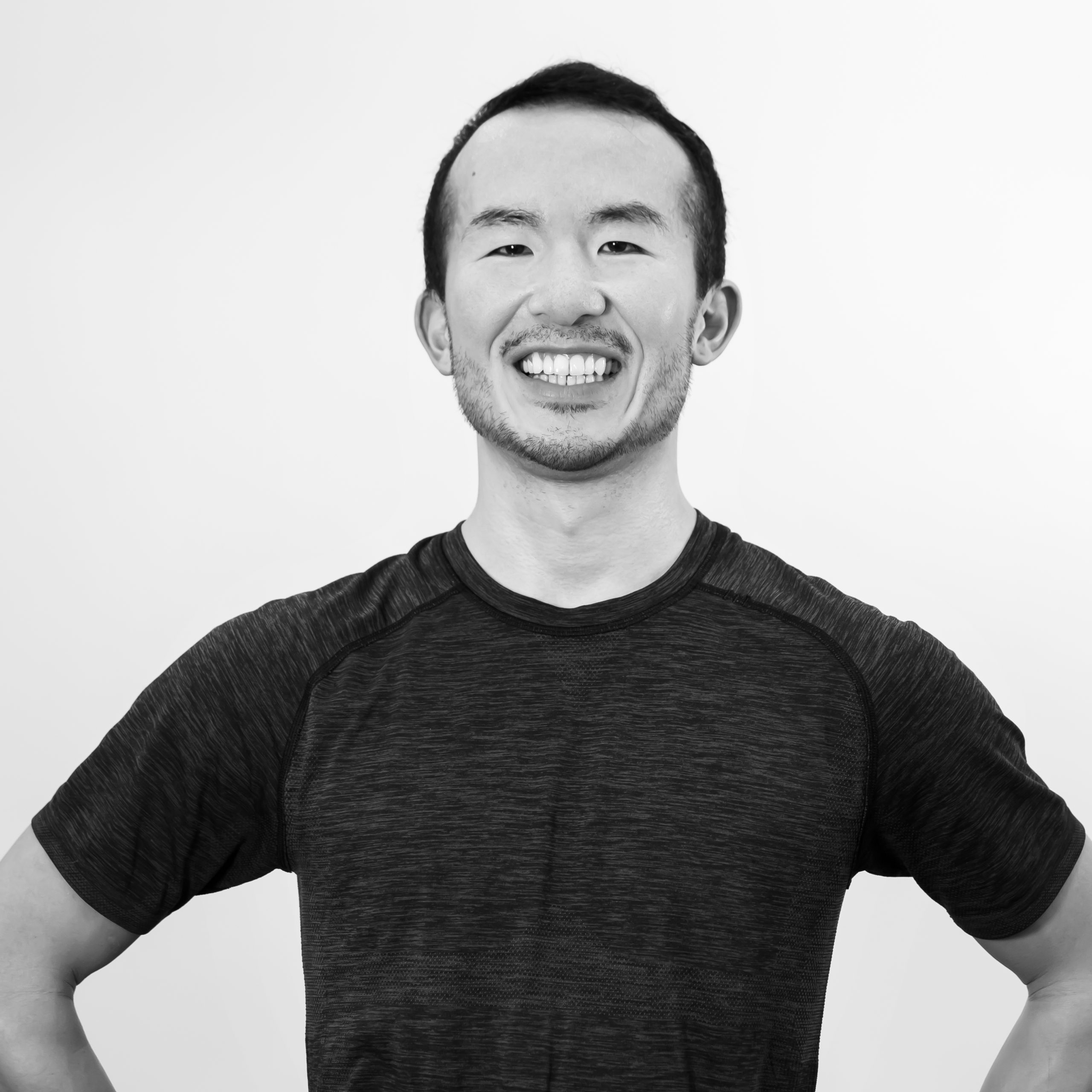 Michael
Michael's first Bikram yoga class was in December 2012. The class sounded appealing during a cold, Canadian winter. He wasn't too bendy. He remembers seeing stars during Camel pose. The stresses from working at a desk all day melted away with the drops (puddles!) of sweat soaking his mat. He left reborn. Then he kept going, and going, and going… and the rest is history! Now that he's a full-time teacher, his mission is to share with you the benefits of a regular yoga practice, including improved strength, flexibility, self-esteem, concentration, determination, patience, and more!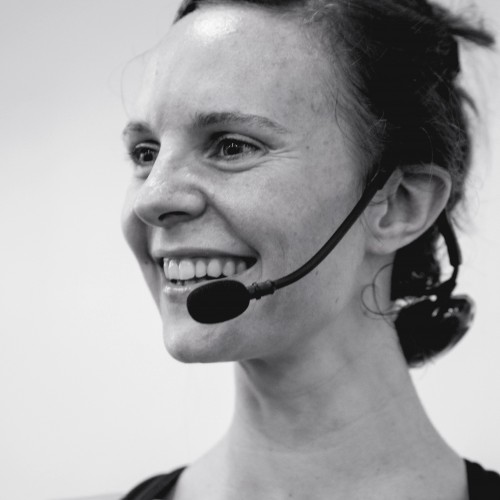 Jeanne
A professional dancer, Jeanne started practicing Bikram yoga in 2004 as she was looking for new ways to explore her body. Her desire to deepen her understanding of the practice soon led her to train in Los Angeles in 2006. Her interest goes beyond the obvious physical work. She is more focused on the connection that we can create between our mind and our body as well as the capacity that we all have to develop that connection. Having practiced dance and yoga throughout her pregnancy, she trained with Bernadette de Gasquet in 2015 in order to deepen her knowledge of pre-natal and post-natal yoga. She now also teaches future mothers during pregnancy and after birth to help them return to the practice.
Johannes
Johannes is a dancer, actor, painter and masseur. He discovered Bikram yoga in 2006. In 2007 he received the gold medal at the 2007 French Championship and took part in the 2008 World Championship. He graduated in 2008 in Acapulco with honors – Best Overall Yogi. He teaches in Paris and occasionally in Stockholm. During my first class I thought: "These people are crazy", but once I came round I knew I had just discovered something unbelievable. Bikram yoga is one of the best things that has ever happened to me."
Franck
Franck graduated as a Bikram yoga instructor in Las Vegas in 2010. He took part in the French Championships thrice. Franck also is a hairdresser and business owner: he created the salon Blonde by Franck Vidoff in January 2004. "I took my first Bikram yoga class in 2007: a true shock, a discovery, and since I haven't left the hot room. I really want to share my pleasure, my knowledge and experience. I want to help each student through the physical transformation that yoga triggers. I also like to remind in each class the therapeutic benefits of yoga as a daily discipline. Bikram yoga has transformed my body."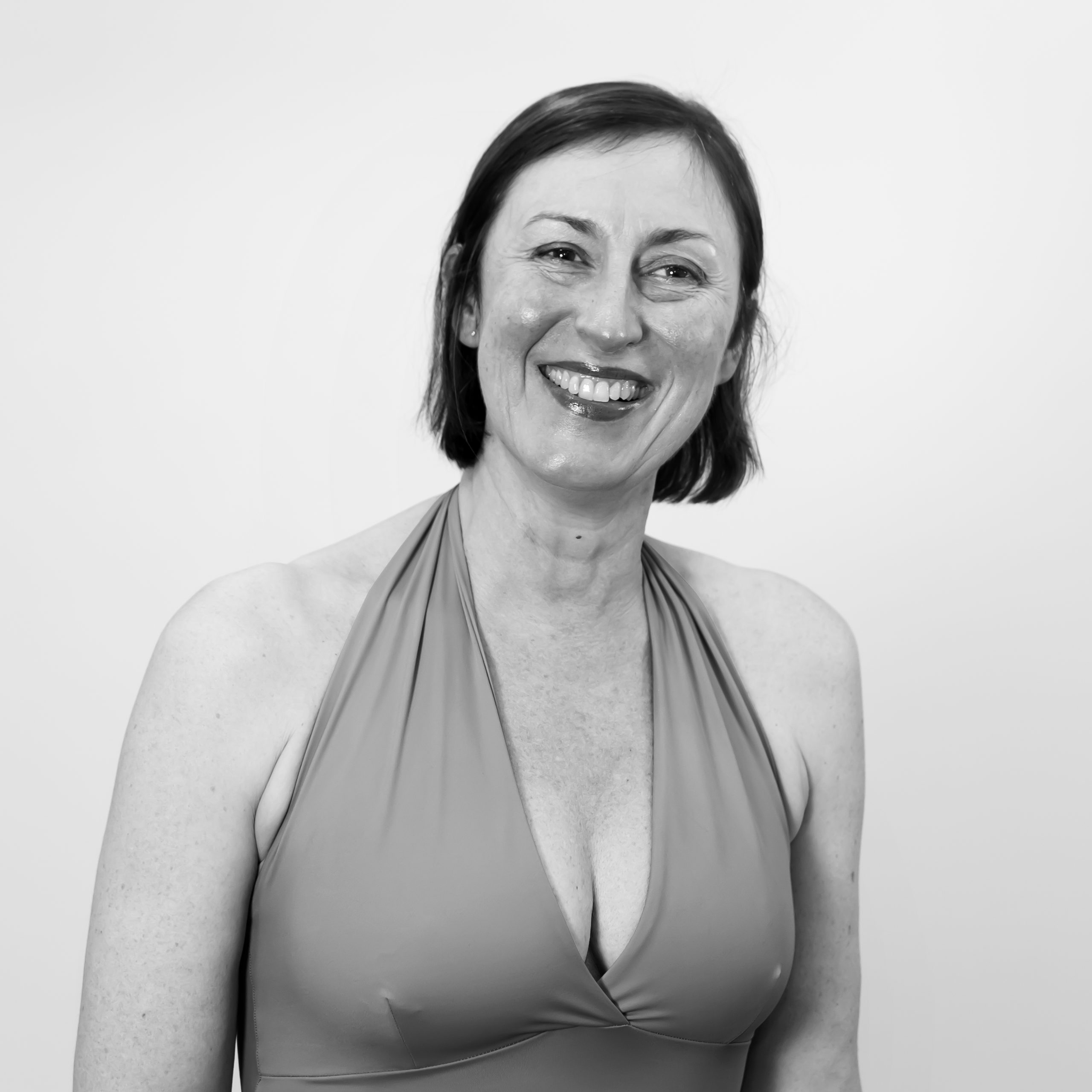 Gwén
Gwen discovered Bikram yoga in 2002. In spring 2005, she decided to train and become a certified Bikram yoga teacher and graduated in Los Angeles. "Teaching at Yoga Bikram Paris enables me to pass on this practice in which I believe because of its benefits and because of what it can bring to each one of us. In 2006 I represented France at the World Championship in Los Angeles. What motivates me the most when I teach is observing the students' practices evolve; gradually seeing them feeling better in their bodies but also their minds. Being a yoga instructor is a fascinating job. It is extremely rewarding to be in a perpetual exchange."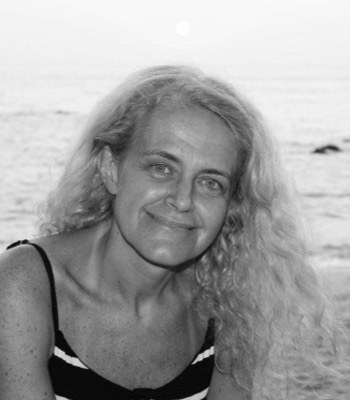 Izabella
Izabella is Brazilian. She discovered Bikram yoga in Paris in 2007. After maintaining a regular practice, she trained in Spring 2011 in Los Angeles. "For me, yoga is a daily encounter with myself. I became a teacher because I wanted to share with others the benefits that this practice had brought me".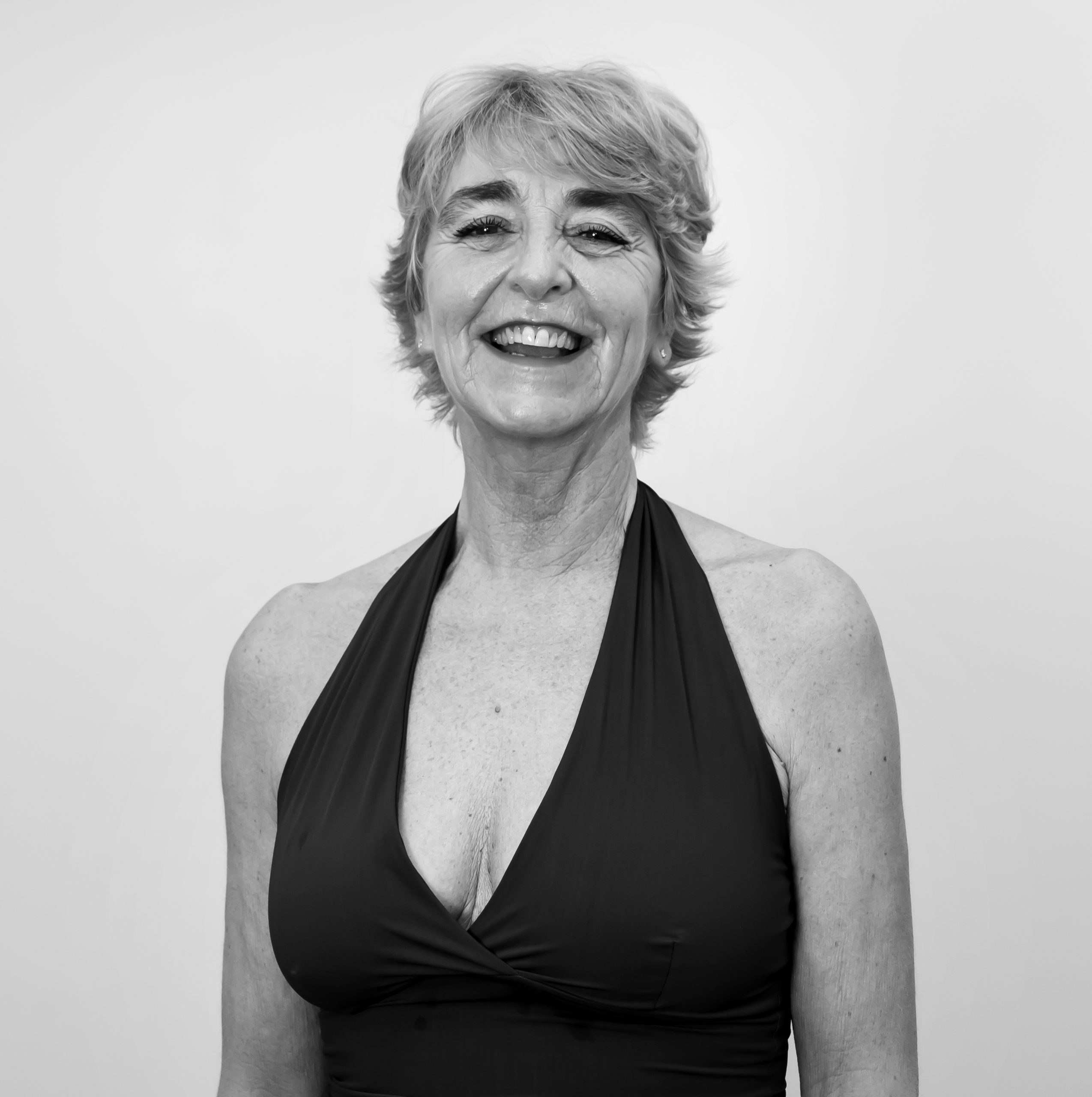 Martine
Bikram yoga came into Martine's life at a major turning point and quickly became essential to her. "I immediately understood that Bikram yoga was to become key to my personal balance. Focusing. Finding determination and strength. Connecting physical and mental energy. Being confident. Shining. This yoga has helped me to be at peace with myself. After practicing intensively and an amazing teacher training in April 2013, I am convinced by the benefits of this method – and proud and happy to be able to share it."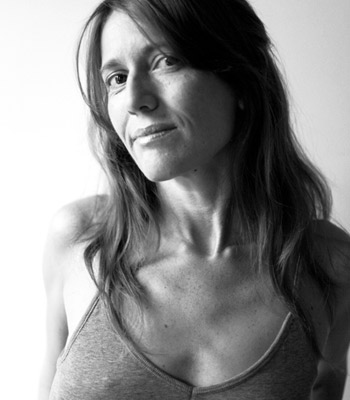 Elisabeth
After studying Fine Arts and English in the 1990s, Elisabeth worked in the art, fashion and communication sectors for 12 years. She took her first Bikram yoga class in October 2002. She was immediately fascinated by this discipline that can bring balance, strength and well being, and she eventually decided to follow the teacher training in 2009. She obtained her degree in June 2010 and has been teaching at Yoga Bikram Paris since.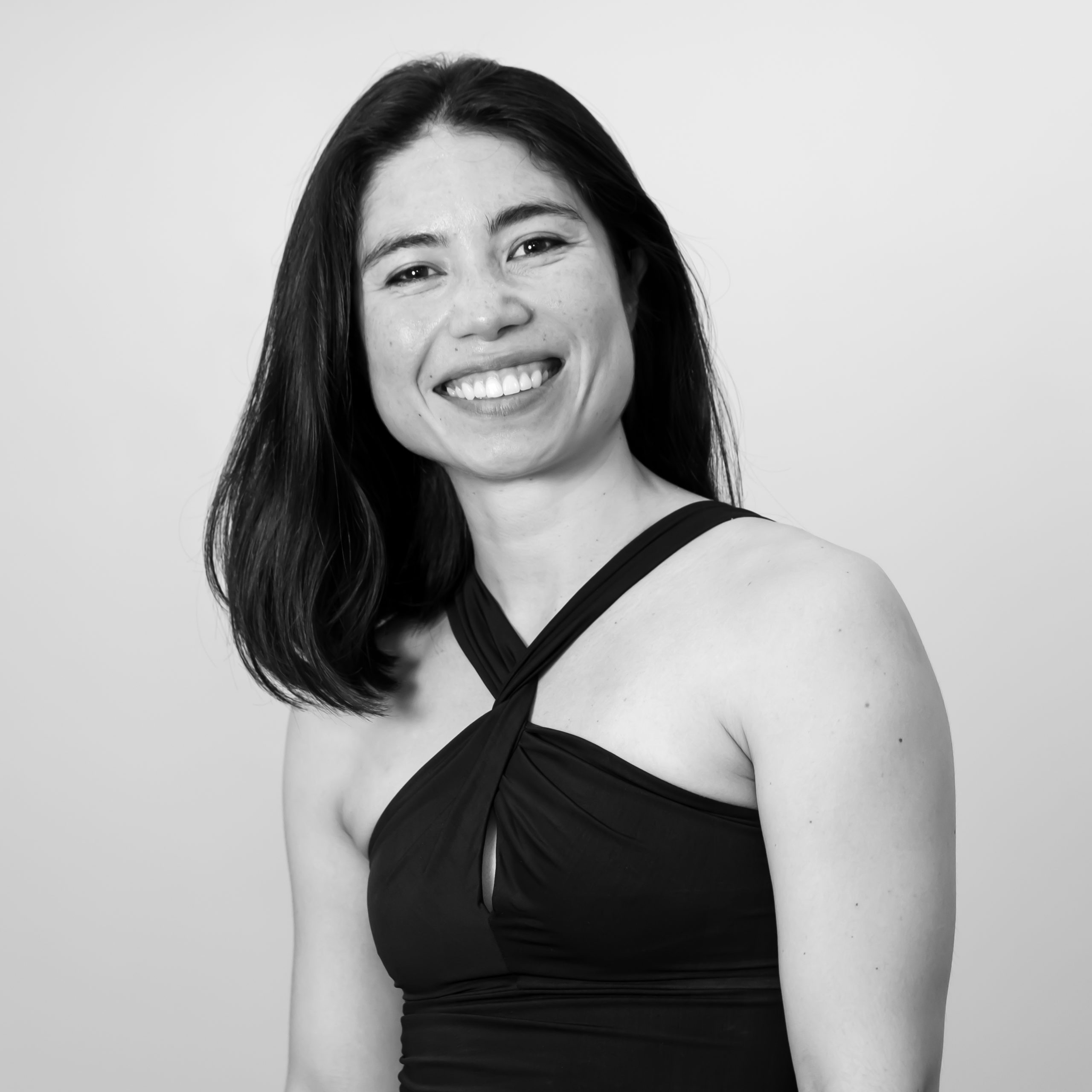 Katia
Katia started going frequently to the Yoga Bikram Paris studio in 2011 when she was faced with some tough personal and professional challenges. This practice helped her face them with force and serenity. "It also made me happier, calmer and stronger on the long term. I went to the 2015 Spring Teacher Training, as I am convinced that his yoga can change many people's lives in the same positive way. I'm now thrilled to be part of such an awesome process as a teacher at Yoga Bikram Paris."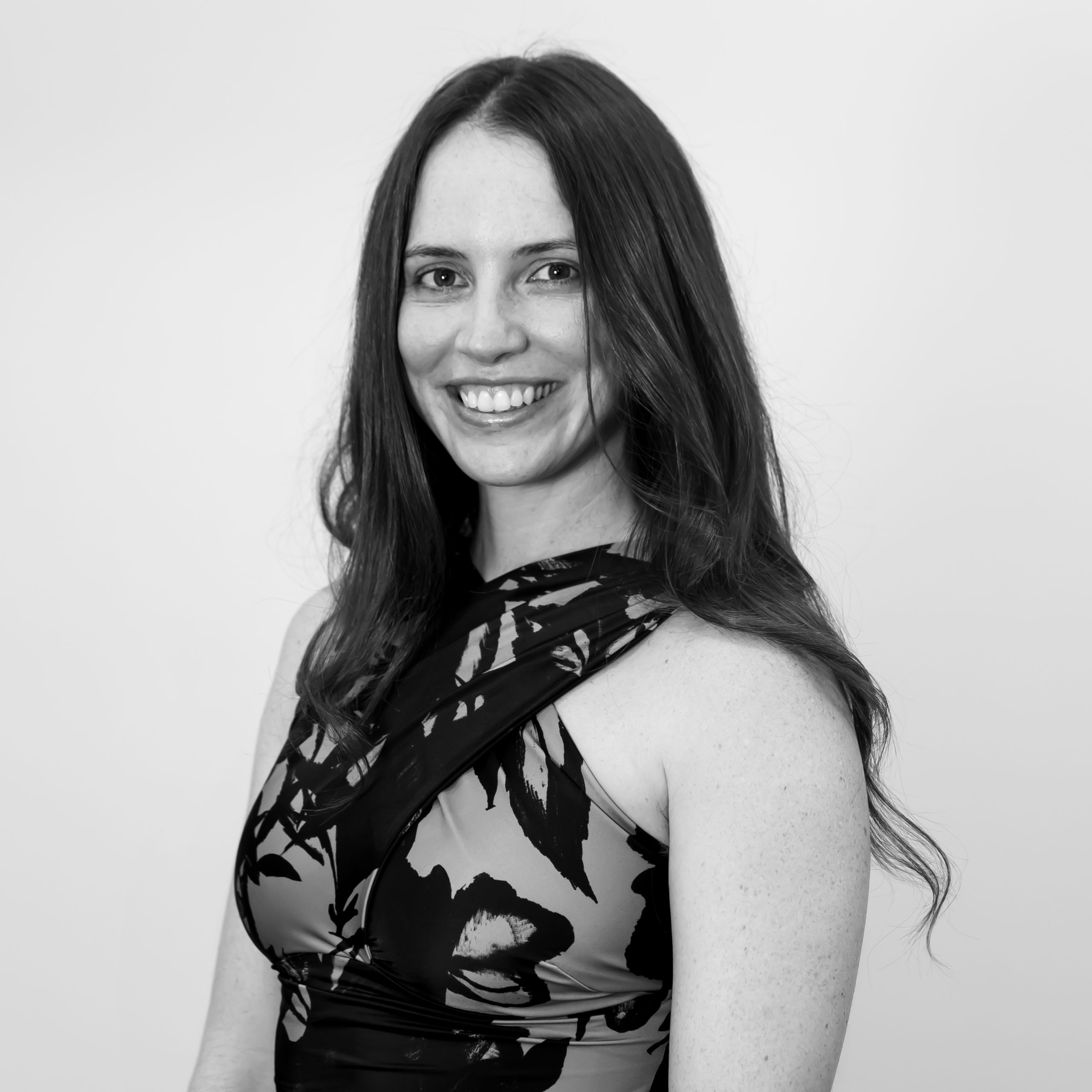 Rachel
Rachel first visited Yoga Bikram Paris in January 2009, at which time she was experiencing a lot of anxiety. Touching her toes was also a challenge. Yet, lying in savasana at the end of class, she felt more happy and calm than she had in a long time. She walked out the room, went to reception, and asked if she could do another class straight away. And she did. 
From there, she returned to London and started practicing every day, Monday to Friday, and sometimes on weekends when she could. She fell in love with both the practice and the community. Not only did her happiness continue to grow, but so did her confidence and a knowledge that she wanted to become a teacher and be a part of this community for the rest of her life. 
In October 2009, Rachel completed her Bikram's Teacher Training course in Las Vegas. She
 believes deeply in the therapeutic benefits of this practice, and hopes to help as many people experience new body's, new minds, and new levels of happiness.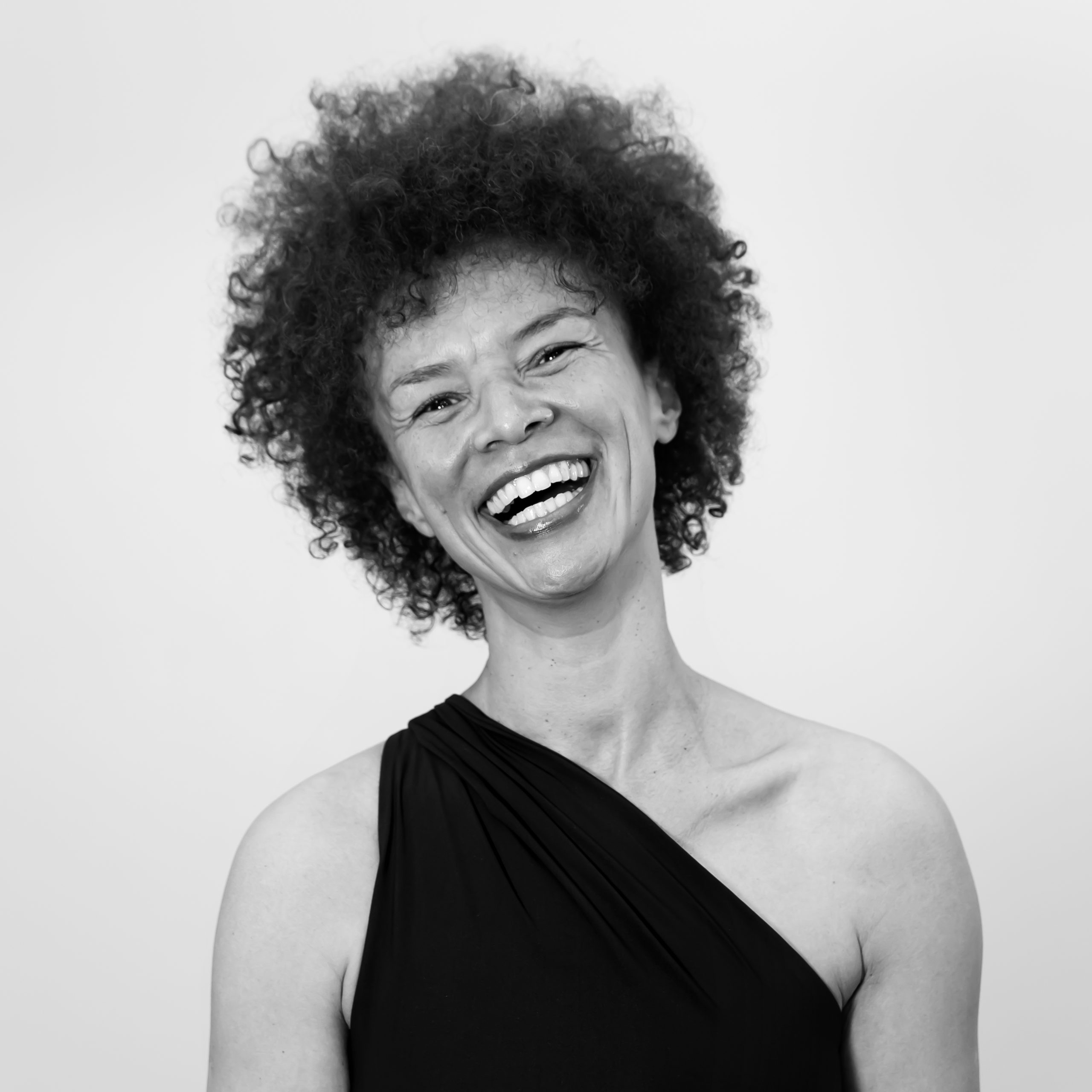 Jeane
At the age of 18 I decided to move from Brazil to Europe to be able to build a solid career as a dancer. Graduated at The Rotterdam Dance Academy(Codarts) in 1995 In Rotterdam, The Netherlands. I joined Djazzex dance Company Den Haag, Conny Janssen Danst Rotterdam in The Netherlands, was part of The Disney Musical production The Lion King as Dance-Captain and dance Swing in The Dutch (Scheveningen), France (Paris), Singaporian, and Brazilian (São Paulo) productions. I discovered Bikram yoga in 2004 in Amsterdam. From that moment on Bikram yoga became an important tool in my daily life giving me more strength, preventing injuries and especially more focus in my demanding career as a professional dancer. Marine Ochin (Studio owner Paris) encouraged me and guided me to do the TT(500 hours) and in the fall of 2010 I graduated. Have been teaching in Paris, Singapore, Bordeaux,Genève, Den Haag, Rotterdam, Arnhem,Haarlem, Manila,Jakarta,Nice and now back to Paris.
'It is inspiring to see and witness how the brilliance of this discipline changes lives and creates an amazing chain of good health and good life'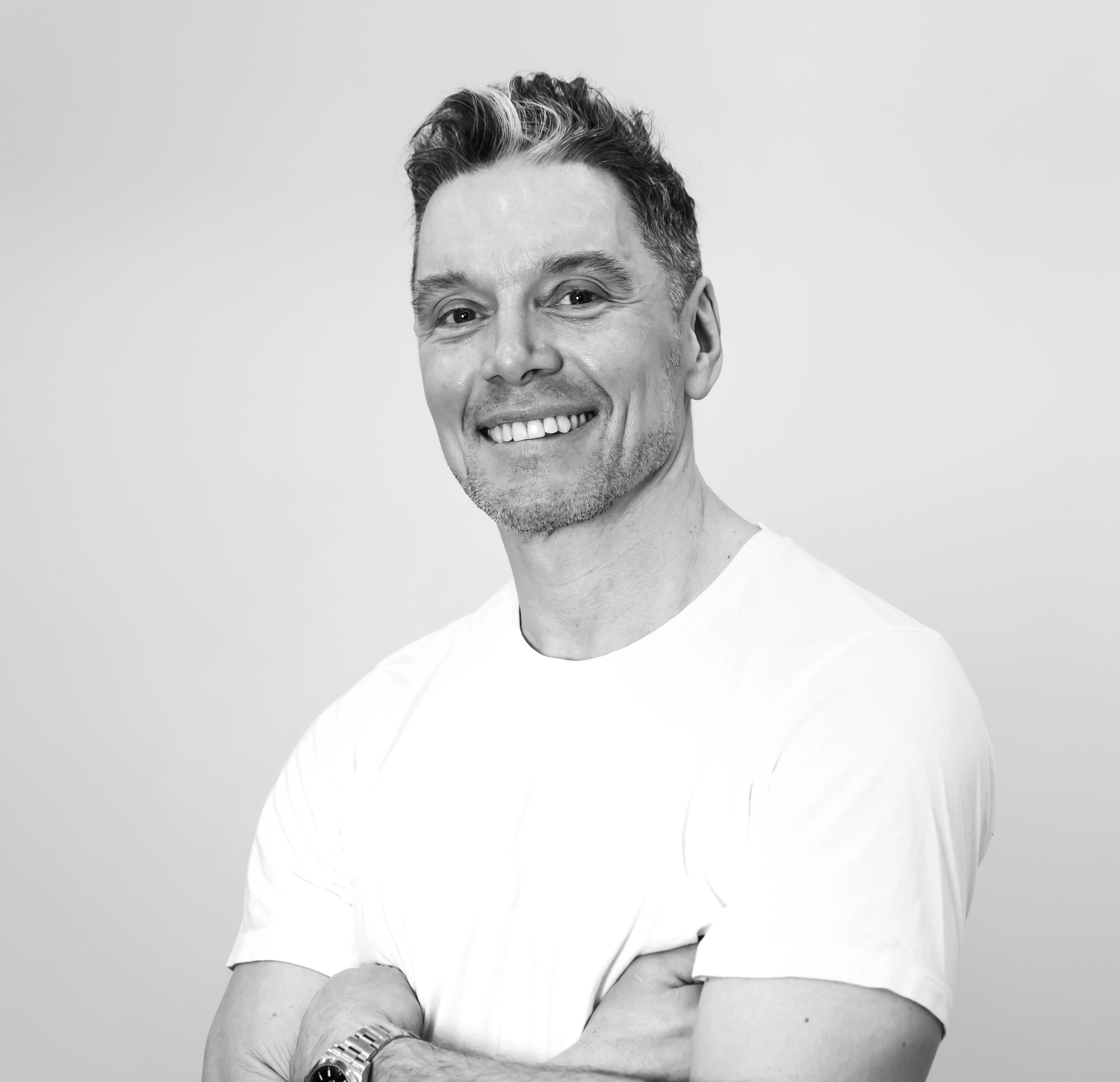 Michel
Michel started practicing Bikram yoga in 2003. He went to Teacher Training in 2006 and the next year participated in the World Championships in Los Angeles. "One month later I fell off my bike and fractured my arm in two places. The doctor said it would take up to seven months to regain partial mobility in my shoulder. Three weeks after the accident I went back to the hot room. Three months later I was healed. Three months where I learnt to listen to my breath, to gain awareness of my body and to calm my mind, working within my own limits." After this experience, Michel completed a course in Yoga Therapy to deepen his understanding of yoga and share its benefits in Paris, Liege, Berlin and Vienna.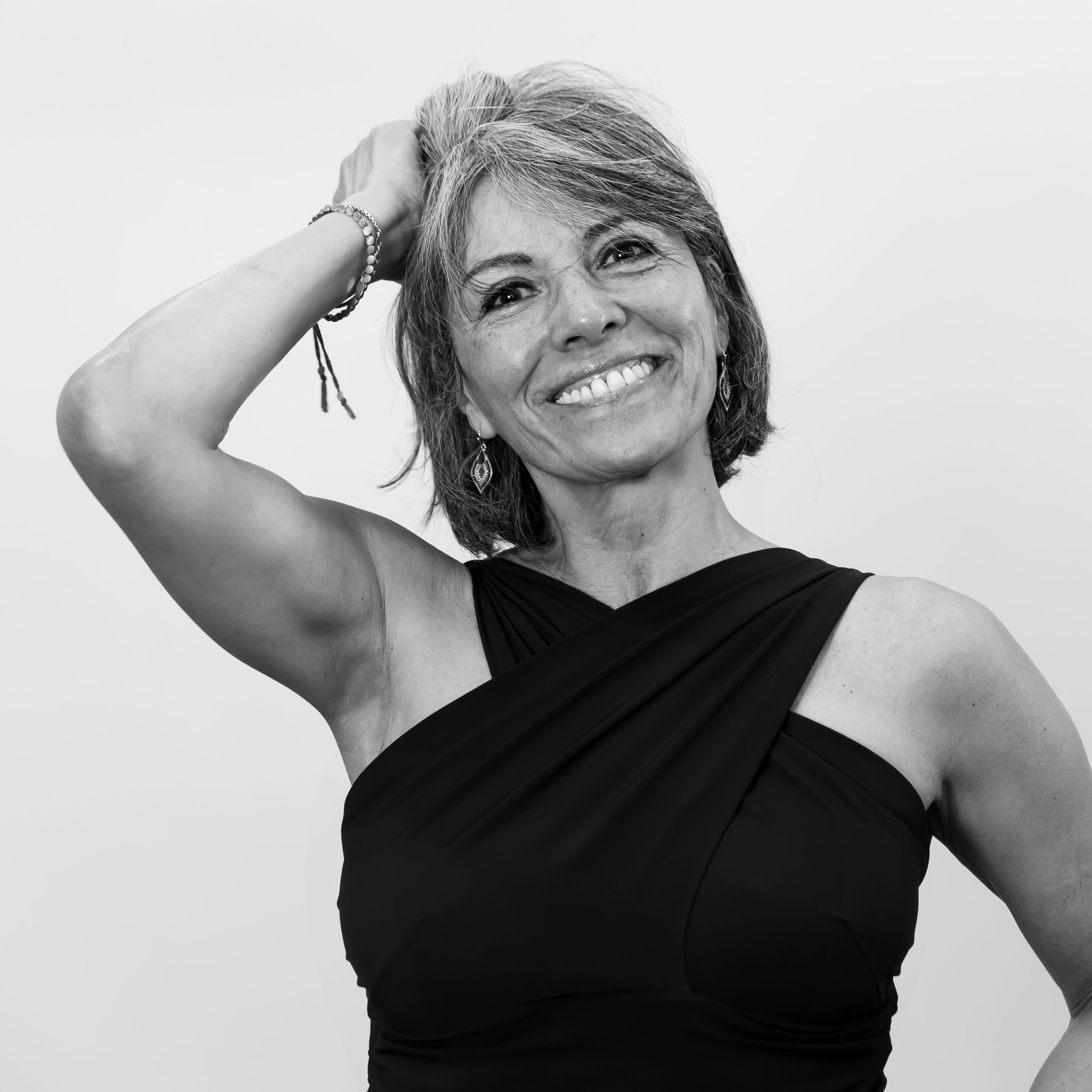 Queta
Queta has always worked night jobs in restaurants and bars and for the past 18 years as a tourist guide, and she confesses her life had become hectic and unhealthy, with too much smoking and drinking. She tried Bikram yoga as an attempt to "fix herself". Thanks to this practice, she has managed to get rid of her bad habits and her life has become healthier, happier and more balanced. She trained as a teacher in Thailand in Spring 2015 because she wants to "share this yoga with everybody who wants to improve their quality of life. Everything is possible with Bikram yoga!"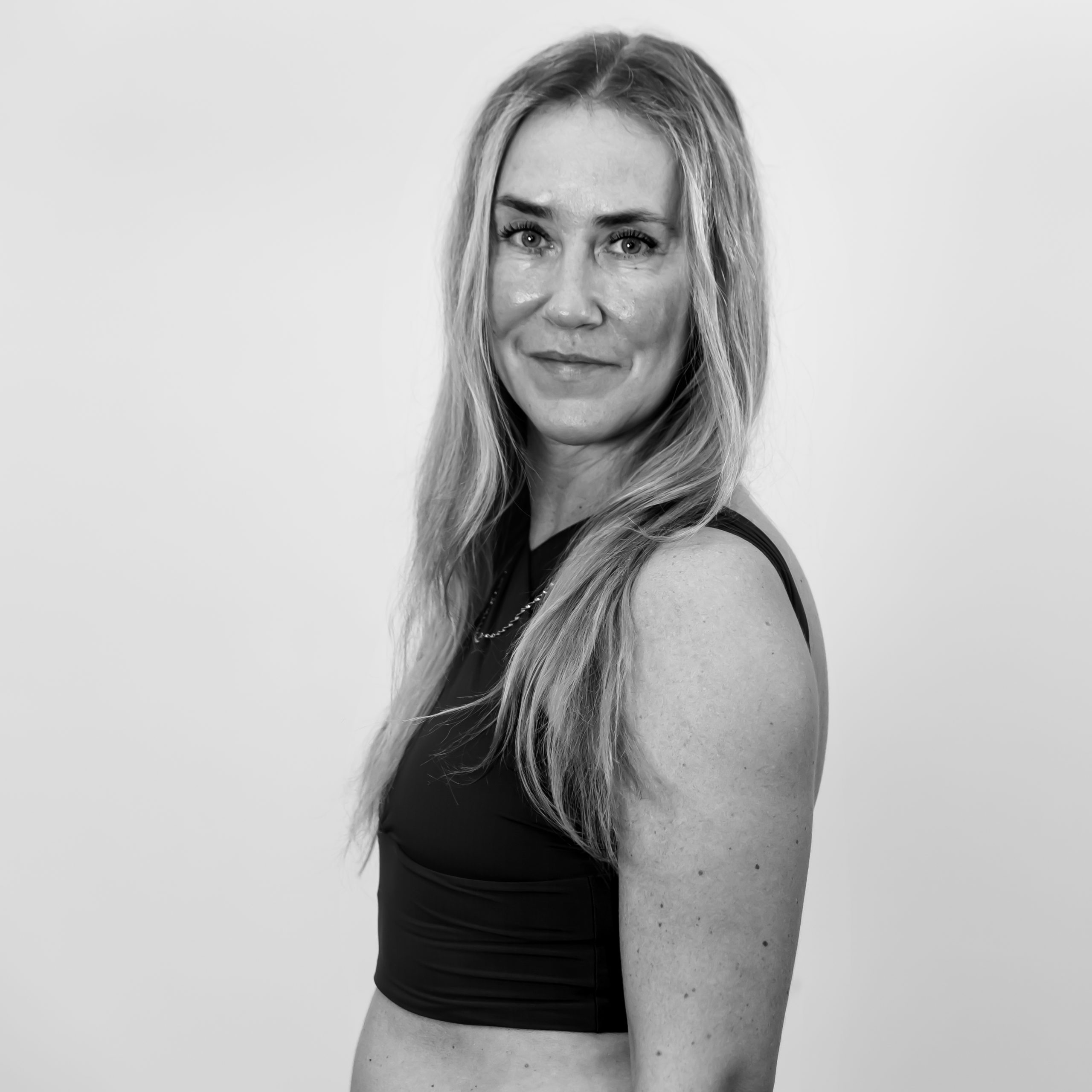 Rita
Rita had been practicing yoga for many years when she discovered Bikram yoga in summer 2012 in Ibiza. From her first classes, the spiritual and physical benefits where such that she decided to dedicate herself to this yoga. "I soon felt the desire to teach this beautiful practice. I graduated in 2013 in Los Angeles. I furthered my training by teaching in many countries such as the USA, Russia, Italy and the Baltics." Rita now teaches in Paris at Yoga Bikram Paris.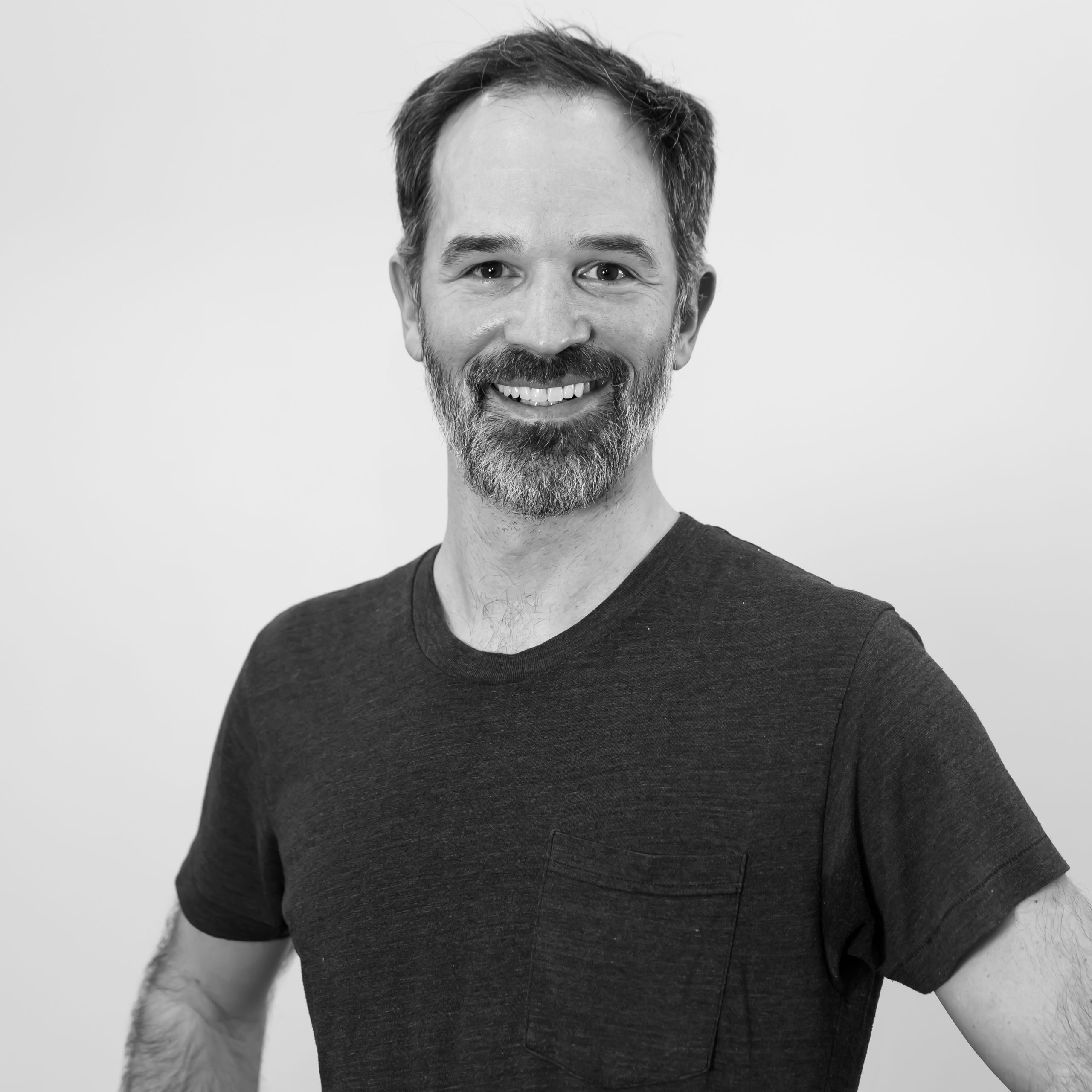 Olivier
Olivier discovered Bikram yoga in Paris in 2007 and immediately felt the benefits of the practice on his body damaged by sports and his job in the movie industry. "Since the first class, I have been exploring the power and depth of this practice, class after class. Today yoga Bikram is with me in all aspects of my life. When you practice Bikram yoga, you change a little each time, and by changing yourself, you change the world. Practicing Bikram yoga is the best gift you can give yourself and the ones around you."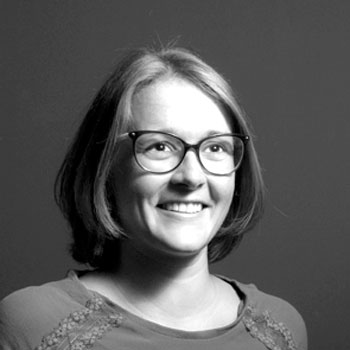 Claire
In 2011 I discovered Bikram yoga… What a surprise! Cut out from the outside, 90 minutes with myself, in silence, a world that is completely different to the sports that I used to practice… The more I go, the more I feel its benefits, on a personal and on a professional level: I feel stronger, more focused and more determined. I completed Teacher Training in June 2017. Something that I learned there: "Take care of yourself, so you can then take care of others". I see teaching as an extension of my practice and I'm very happy to be able now to share the benefits of Bikram yoga with my students.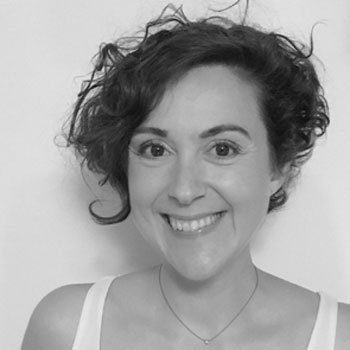 Amandyne
I was looking for something to get myself together, but my erratic work schedule made it difficult to commit to any activity. A friend suggested Bikram yoga: it is the same all over the world, I can go to any studio, any day of the week, whatever continent I happen to be on and know exactly what to expect. Repeating the same 26 postures of the Bikram sequence over and over again gives me the routine I don't have in my life and keeps me grounded. I found much more than what I had been looking for. Regular practice helps me tame the monkeys in my mind, and I keep practicing for fear they'll come rushing back. Stepping on the podium to teach is yet another challenge and I'll be honoured to be part of your journey in the hot room.
I graduated Bikram Yoga Teacher Training Spring in 2017.
Charlotte
I love Bikram yoga! I started practising more than five years ago in the Netherlands, and I arrived in Paris over three years ago to work as a stylist.
During my first class I figured this yoga was for lunatics, but then I quickly realised just how interesting and beneficial this practice is.  It brings me both inner and outer strength to face each day. I feel happier, more calm and resilient.  That's why I decided to go to the teacher training in Mexico. I hope, through this practice, to inspire the people around me, and to give them the energy and force Bikram yoga gives me.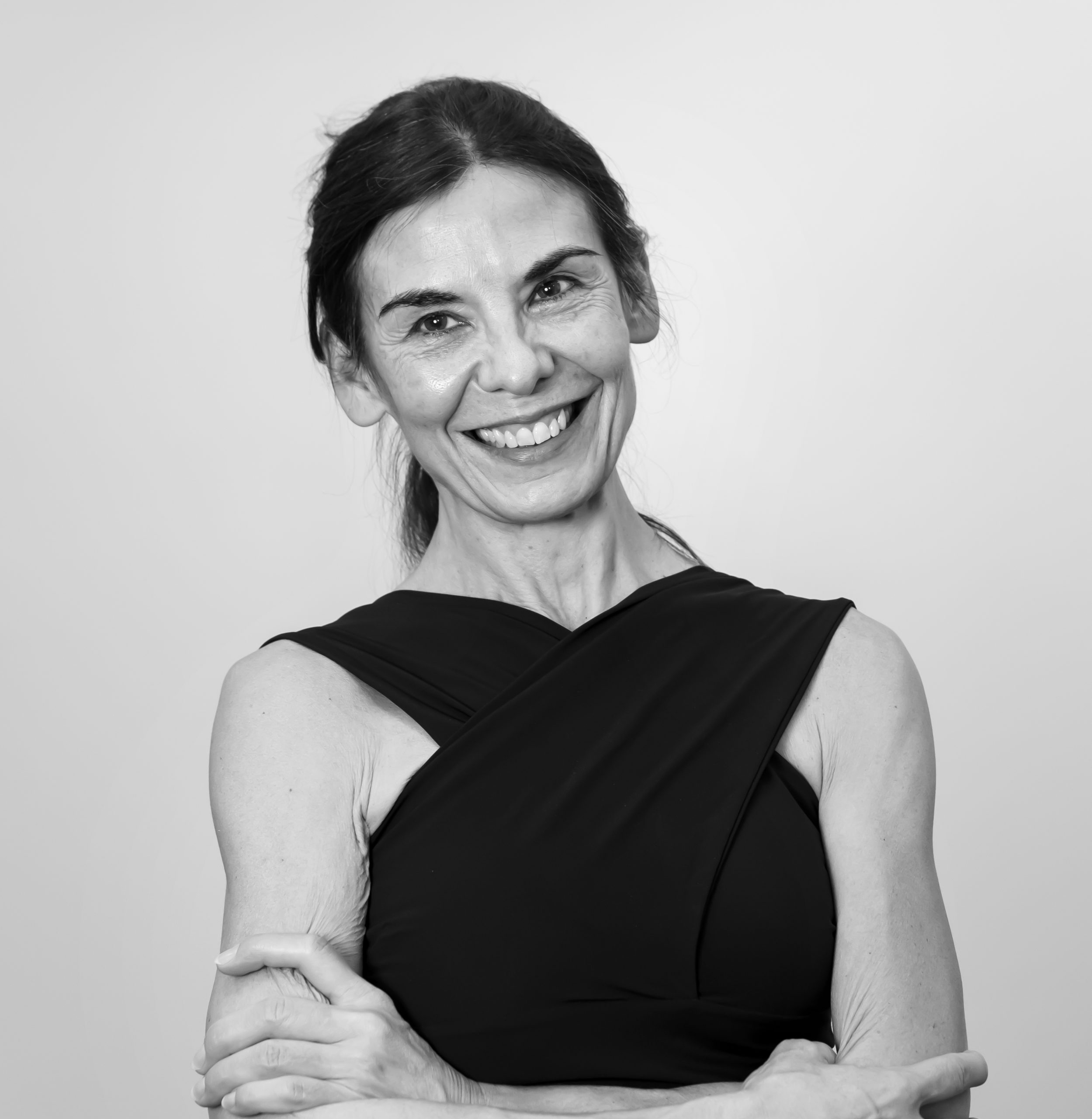 Rocio
After sustaining several injuries during her professional career as a dancer and personal trainer, Rocio was looking for an intense practice safely challenging her strength, flexibility, endurance and proprioception all at once. In 2008, a friend suggested she try Bikram yoga while telling her she would love it. And she was right! Since then Rocio hasn't stopped practising, and it has become a regular part of her life, allowing her to destress while improving her mental/emotional resilience, determination, and self-confidence.
In 2017, she decided to become a certified instructor to re-focus on the important things in her life: teaching, and the sharing of her experience.
"What I like about Bikram yoga is the steady nature of the series of 26 postures and the conditions in the room… Even if we get used to the poses and acclimate to the heat, every class is different– our body, our mind, and our emotions react differently. Each class is first and foremost a voyage inwards, an occasion to encounter a new part of oneself yet to be discovered. I hope everyone has a chance to experience this."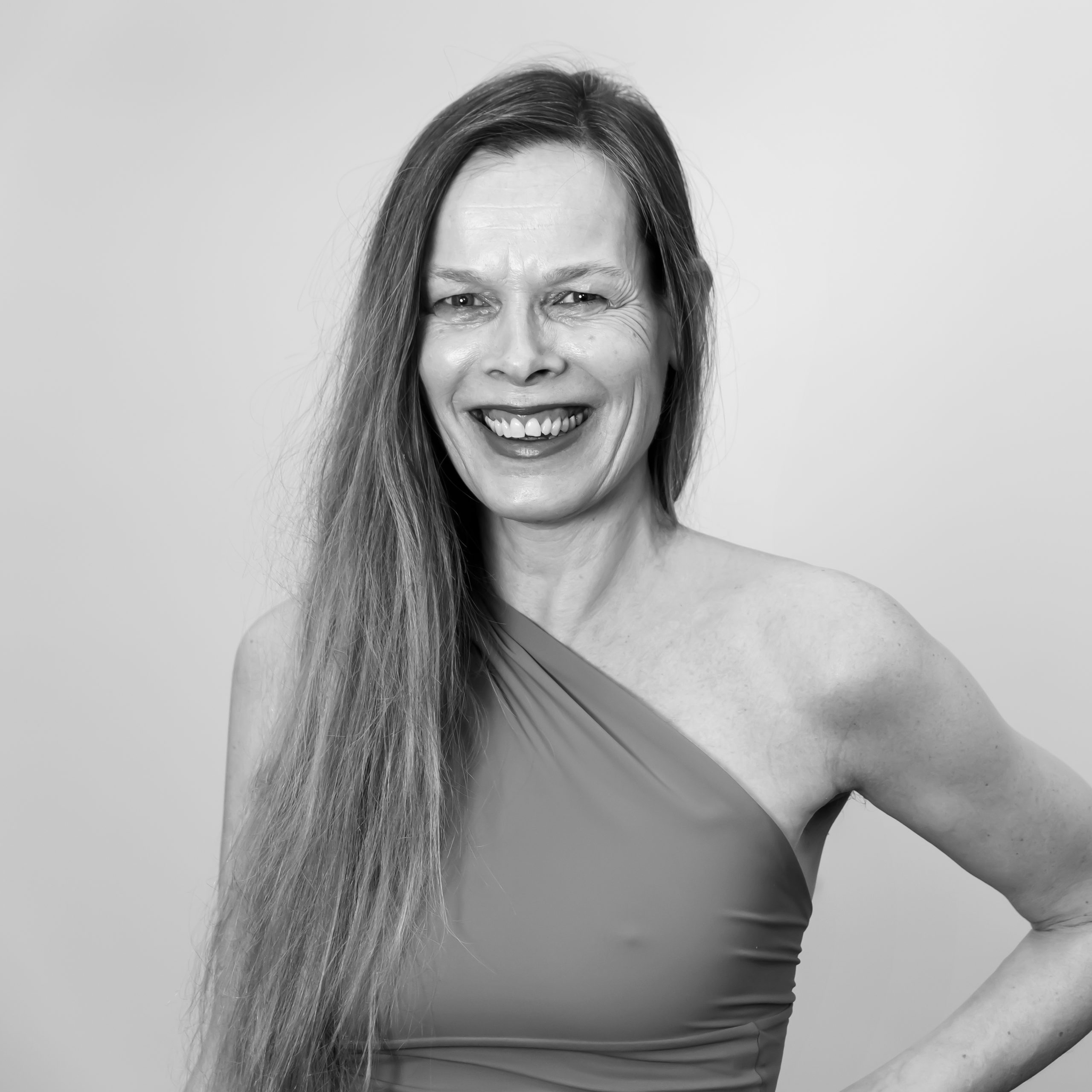 Sandrine
Sandrine discovered Bikram yoga in 2013 in Paris and immediately fell in love with this yoga. She quickly started feeling its physical benefits as well as its positive impact on her personality: calm, focus, determination, "joie de vivre", a feeling of harmony with oneself and of belonging. Her belief in the wonders of Bikram yoga and her desire to teach led her to participate in the 2016 training in India. She got her teaching degree in July 2016 and she is now happy to share with the students the magic of Bikram yoga.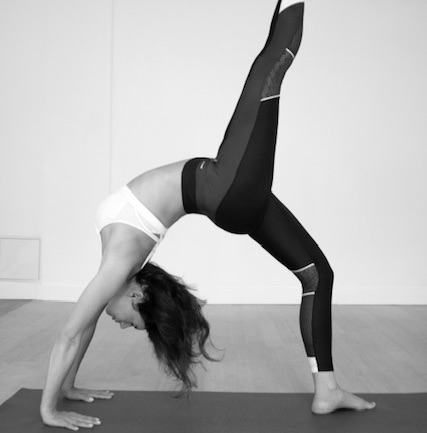 Amélie
Amélie did her first Bikram yoga class in 2006, following the advice of one of her air hostess colleagues. Since then she has used Bikram yoga to cope with the effects of jet lag and maintain a good health. These therapeutic benefits were her incentive to become a teacher. She graduated in September 2011 in Los Angeles.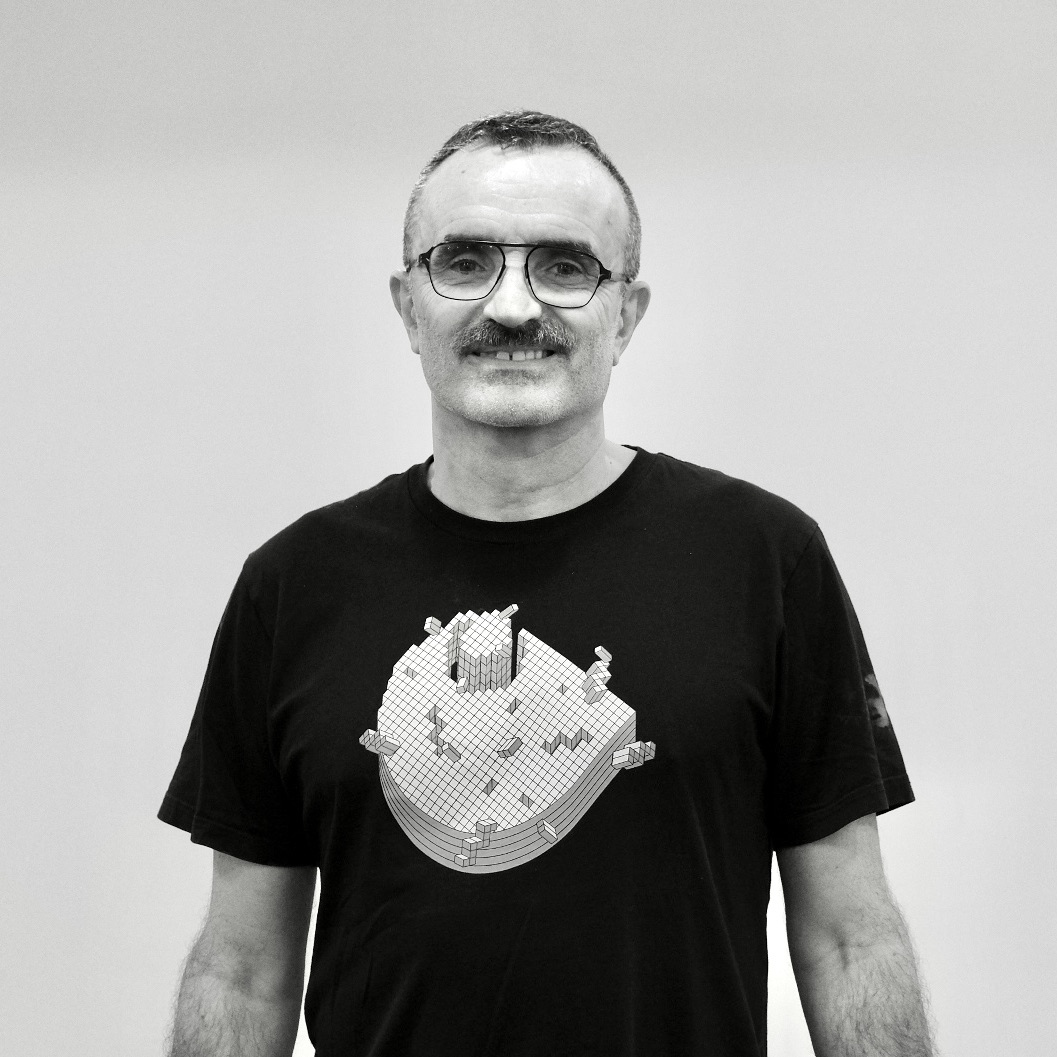 Eladio
I discovered Bikram yoga in 1998 in Sydney city where I lived and worked as a computer engineer.
Immediately I felt his benefits which allowed me to improve my sports performance, being at the time a fan of triathlons and running, my CV to date includes 49 marathons and 4 Ironman triathlons.
After 14 years in Australia I return to Europe, I spend 5 years in Amsterdam where I continue Bikram while continuing my engineering activity before settling in Paris in 2006 where Bikram then becomes a passion by practicing at bikramyogaparis.
In 2011 I do my training in Los Angeles and become a teacher, which allows me to give some lessons in Paris. Then I moved to Spain to open my own Bikram school in Valencia by the sea in 2013. Since then, over the years and computer missions, I have been teaching between Valencia and Paris.
A Bikram class for me is pure health! Come on ! See you on the mat!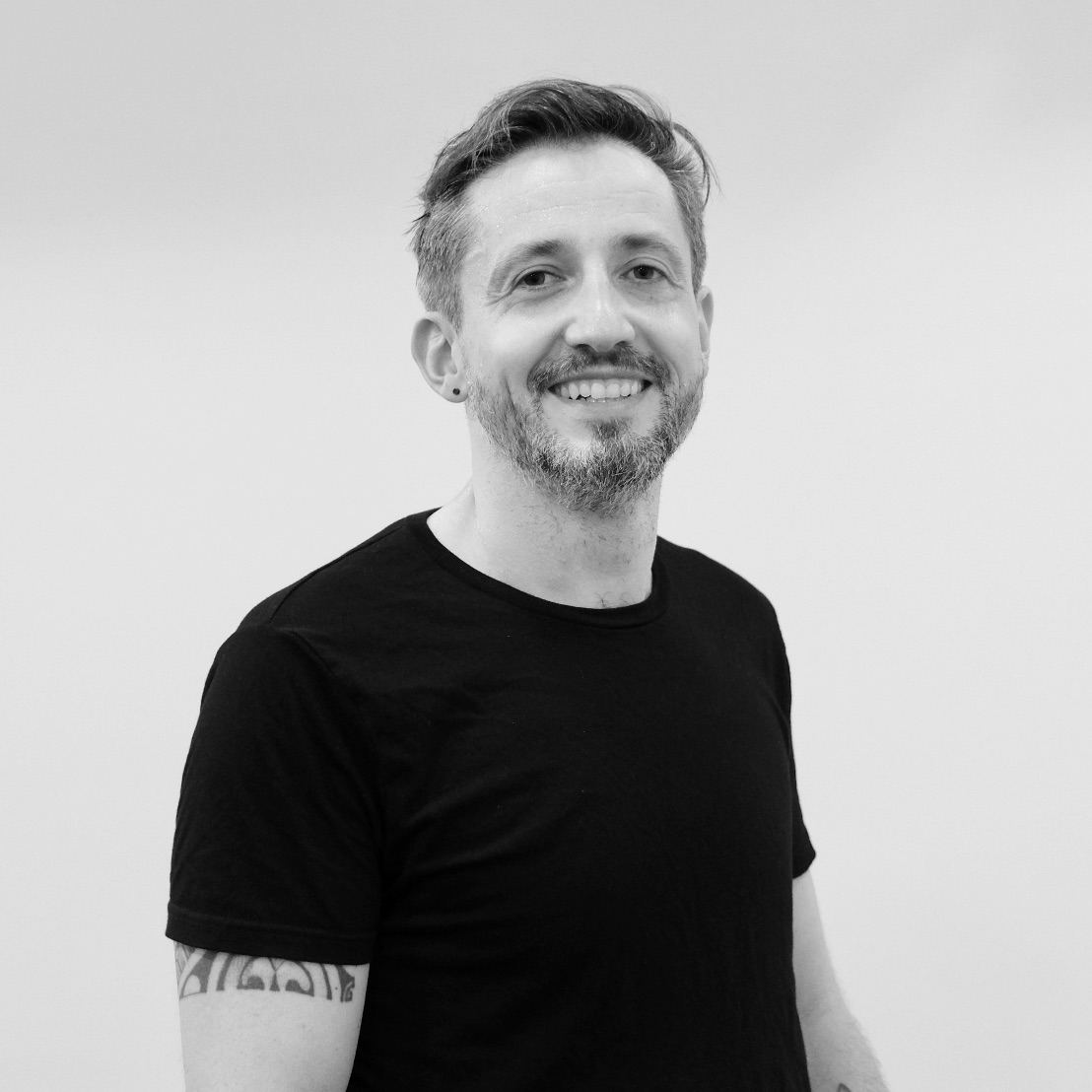 Sébastien
Sébastien began his professional life in the oil industry.
Having always been very curious and attracted by sports disciplines, he discovered Bikram yoga in 2016.
He quickly became passionate about this practice, convinced that the combination of the work of body and mind is beneficial to general well-being.
Sébastien is delighted today to transmit and share his enthusiasm for this practice with the students and to join the YBP team.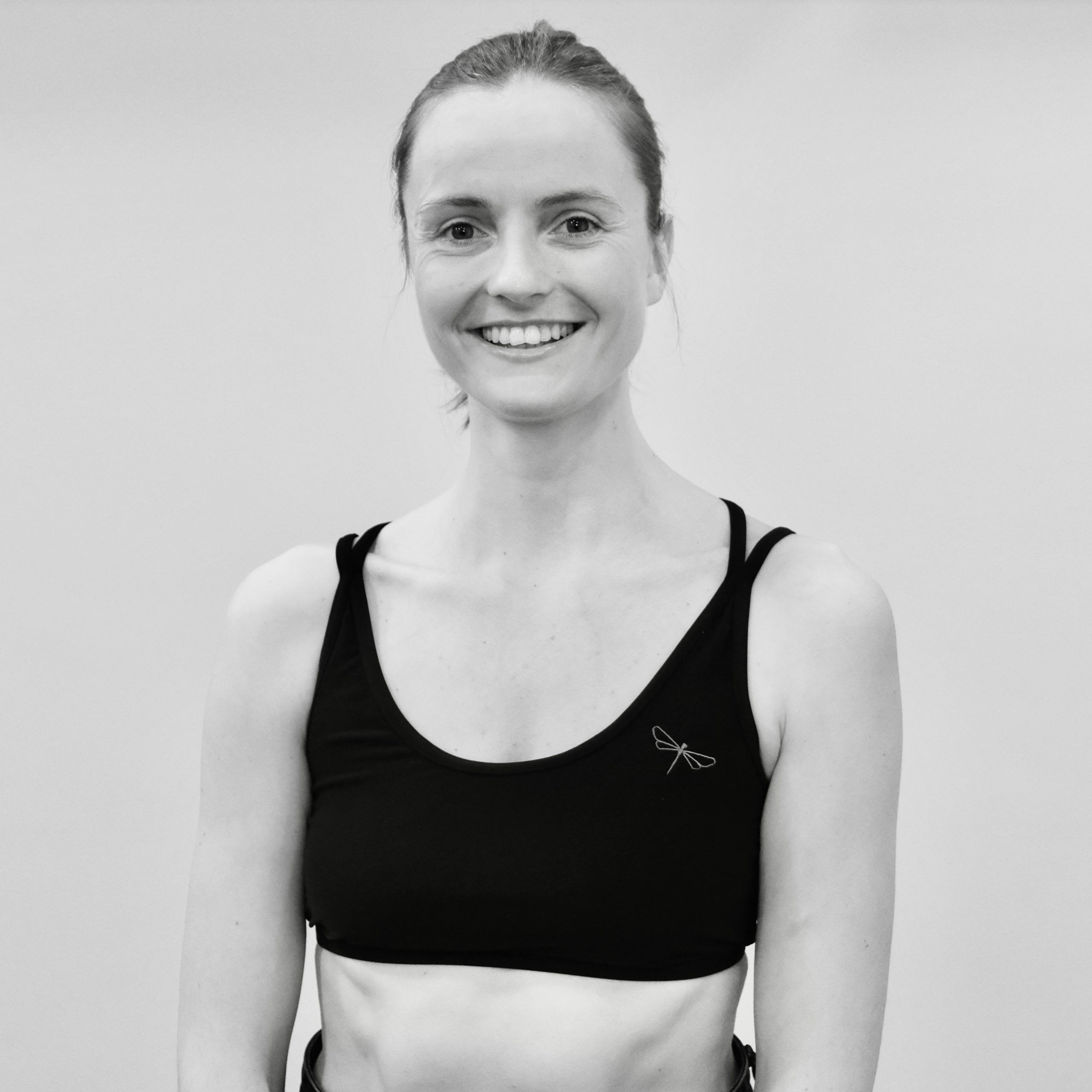 Marion
26 postures that made the 5 senses and the whole body work for 90 min under 40°C immediately put the counters back to zero. I also reviewed the definition of humility.
there will always be work; a posture is made up of infinite details that sometimes take a long time to discover, assimilate and put in place.
When we are in the room we do not always know how we will be able to finish the class, the intensity is always there; but what's crazy is that after 90 minutes we're there, we've done it, and we forget everything that happened in ½ sec and we're the happiest in the world.
What I love about Bikram yoga is above all its impact off the mat!
I am very happy to join the team of Bikram Paris yoga teachers and to be able to share this wonderful practice with the students.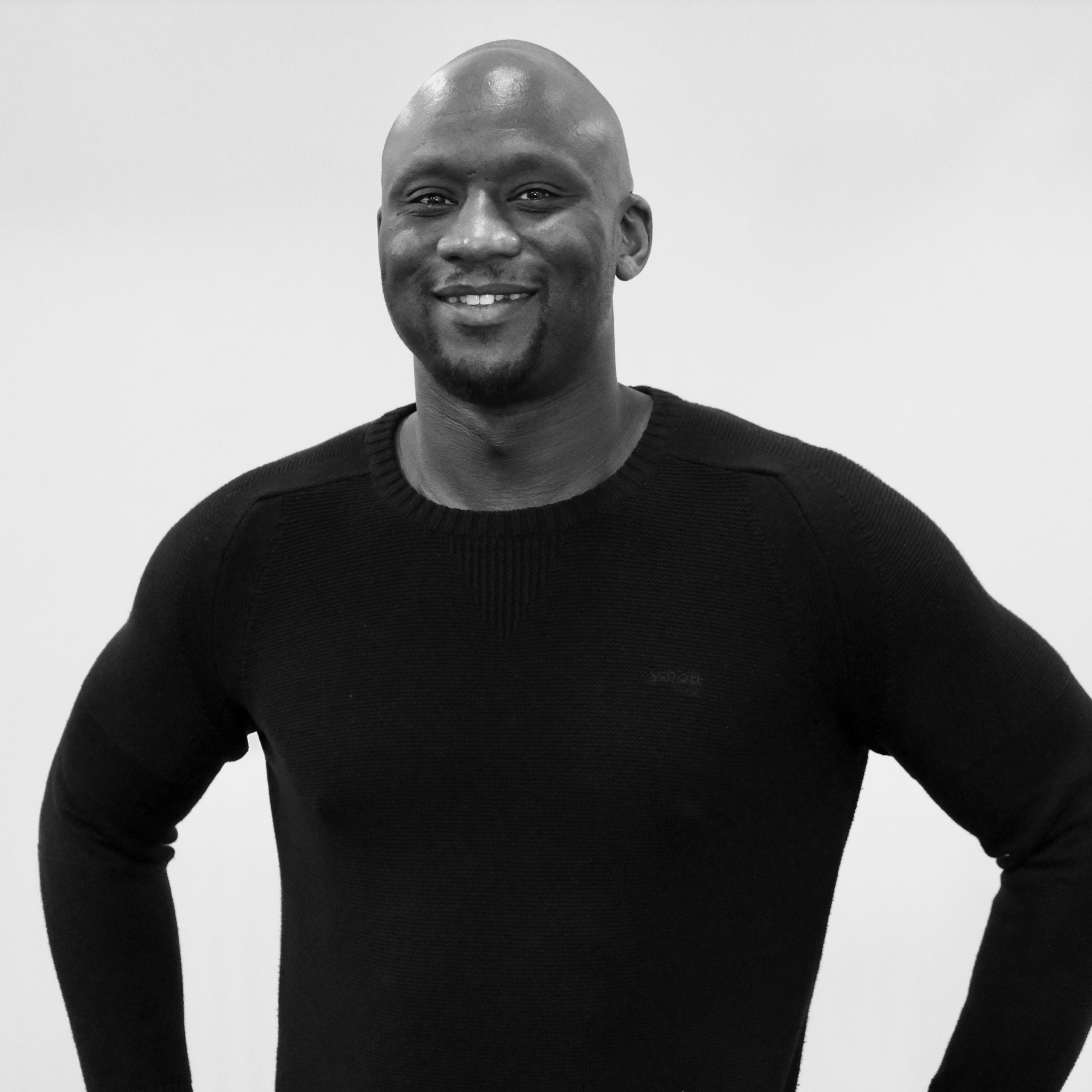 Sidy
A former practitioner of combat sports, I discovered and started yoga at Yoga bikram Paris in 2010. At that time I was looking for an activity that would allow me to recover from sciatica. I don't think I will ever forget my first class, it was difficult but I felt fully alive there. After a few classes, I felt a marked improvement in my mobility and my ability to move without discomfort or pain. Regular practice has allowed me to regain possession of my body, to re-appropriate it, but also to apprehend it differently and thereby regain self-confidence. It also helped me to move forward in a positive way, to better manage my sleep, my level of hydration, to be more concentrated and more efficient. At the beginning my favorite posture was necessarily the Savasana the pose of the dead body, then for a long time it was the Triangle Trikanasana, then the Pranayama and the Half-moon Ardha-Chandrasana. Some postures are less accessible to me than others, but today I learned to appreciate them all. This practice is fascinating, it is so technical, so demanding, with infinite axes of progression. I did my teacher training in the spring of 2015 in Thailand. And I have been teaching at the studio since the winter of 2022. Teaching is very enriching for me on a human level, it gives me the impression of having a positive impact on the lives of others.